High production and economy guarantee customer satisfaction with the equipment. With the investment made and the return guaranteed, you come back and buy the second, the third…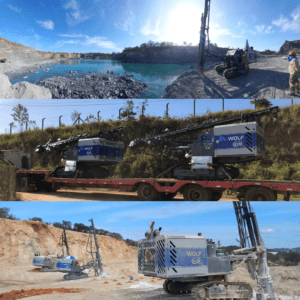 The FOX 8-20 hydraulic drill has a consumption of 14 l/h and an average production of 35 linear m/h. In addition to low diesel consumption, it ensures high production and reduced operating costs, making our customers and partners more competitive in the market.
The equipment is compact, making it possible to move around in different places of its production. Its biggest advantages are the economy and productive efficiency it brings to you.