How did FOX 8-20 come about?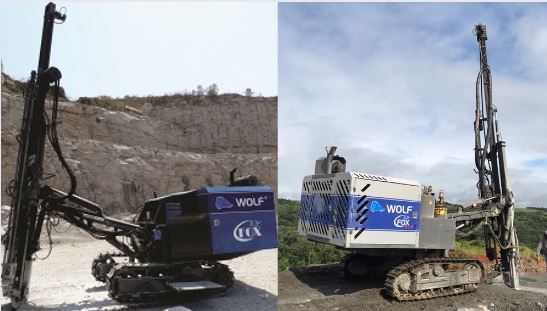 In the beginning, Wolf had two hydraulic drilling models: the FOX 12-20 (without cabin) and the FOX 12-30, which we still have today. Due to customers' need to have equipment for mobility in their productions, which were normally smaller benches, the FOX 8-20 project was developed.
The proposal was for it to be a compact equipment, to reach smaller and narrow places, in addition to bringing savings and better performance in relation to pneumatic equipment.
Today, the FOX 8-20 has become our selling flagship, guaranteeing you savings and high production.
Today, we proudly state that our FOX 8-20 is the only one in its category with the combo: compact, economical (14 l/h) and with high production.
The development of the machine started in 2014, and its release in 2015.
In 2021, we expanded the FOX line with the FOX 8-30, serving the same purpose as our flagship drill, the FOX 8-20, but with cab and ROPS/FOPS as optional item.
Want to know more?
Visit and discover our complete line: wolfdrill.com/products